---
Osteopathic Massages with Lorraine Krohnengold
Osteopathic massage is the final result of 25 years of massage experience from Lorraine Krohnengold. It combines different Western and Eatern massage techniques such as Ayurvedic, Chinese, Japanese, Swedish methods and Psychotherapeutic massage. The osteopathic concept treats the human being in its totality at the mental, spriritual and physical level.
You can visit Lorraine's website to learn more about her amazing massage skills and get an appointment with her. If you wish to get an appointment at Zazil Retreat, just tell us and we will organize your massage for you!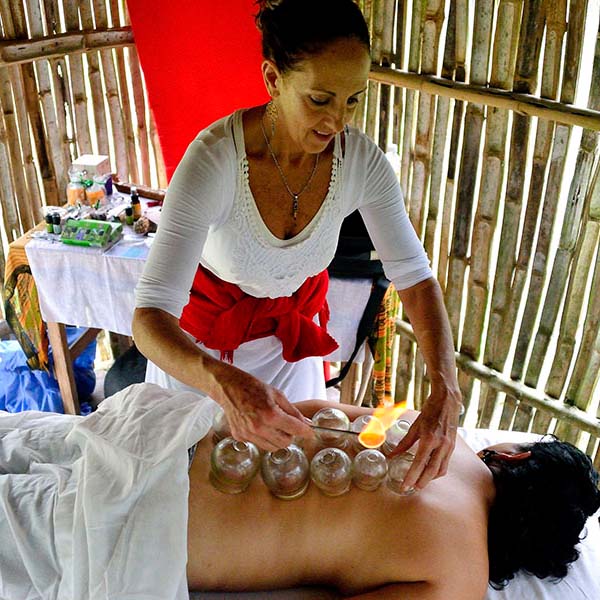 ---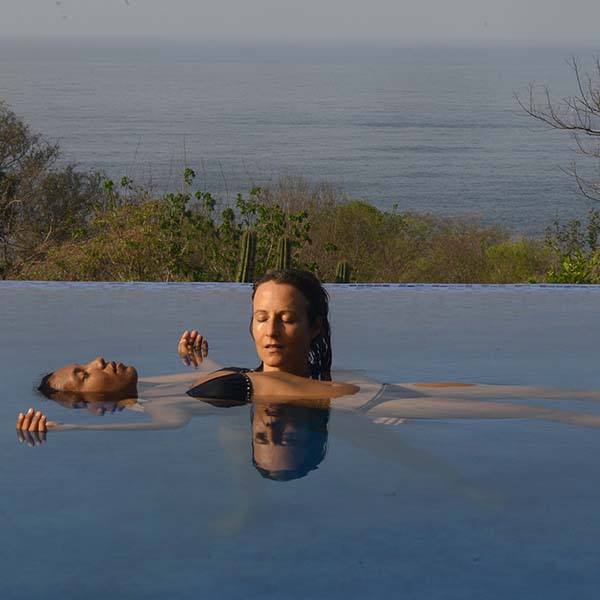 Aguahara – Water Massage with Jojo Walsh
Aguahara is a very powerful combination of massage, stretching and deep relaxation with a huge healing potential. Just close your eyes, relax deeply and let Jojo take you on a wonderful journey that will help you to connect with your inner self! She will bring you to a state of peace and harmony you haven't experienced before!
Visit Jojo's website for more information. You can get your Aguahara session at Zazil's wonderful infinity pool. So far, every guest who has enjoyed this massage has been full of praise and has given us the best possible feedback about Jojo's techniques!